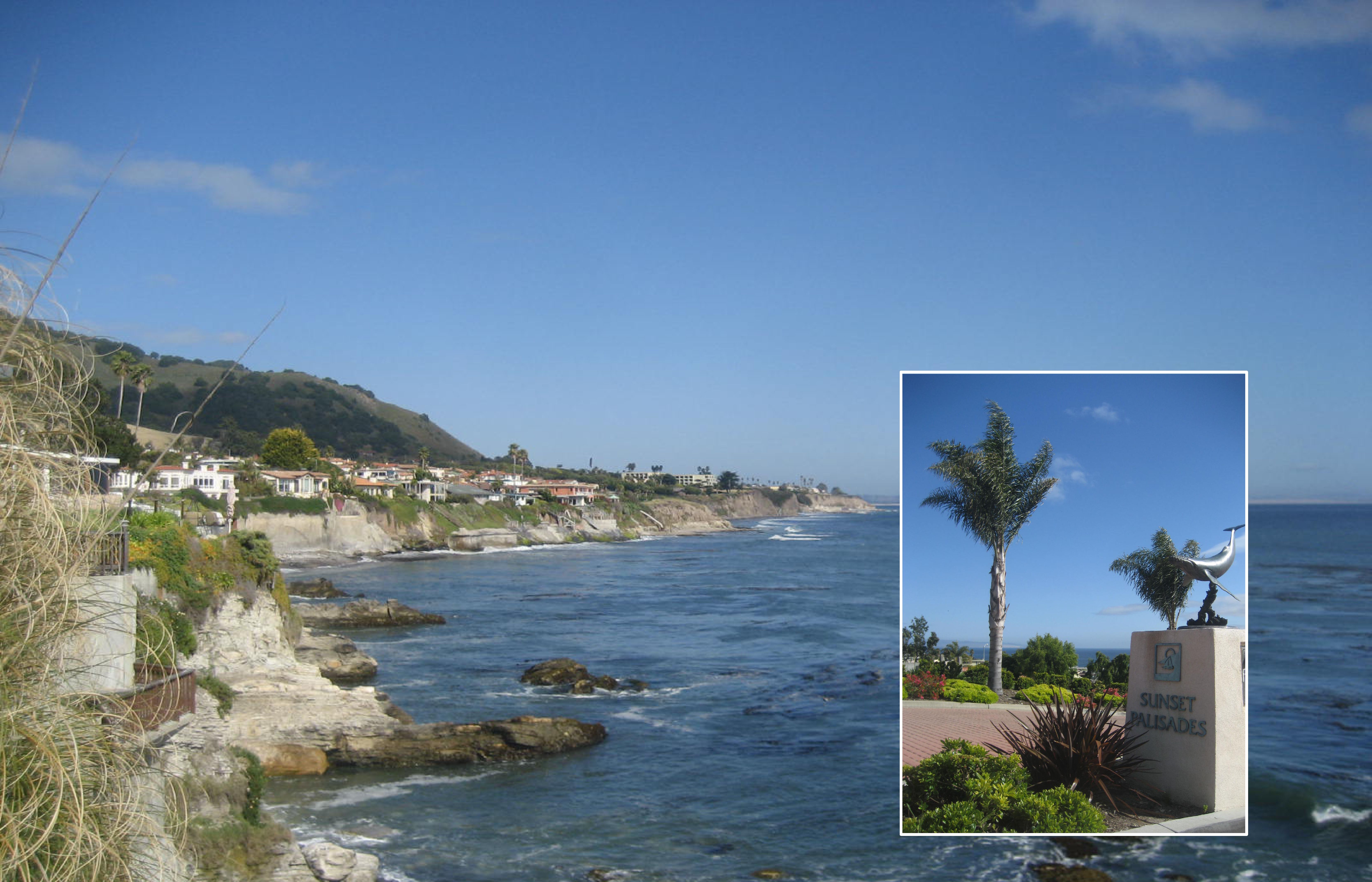 SUNSET PALISADES Pismo Beach and Shell Beach neighborhoods...Enjoy amazing California sunsets and panoramic ocean views from this Shell Beach Gated & ungated Community with Ocean View homes located in the 93449 Zip code. Includes 194 home sites built between the 1980 and 1990s some up-dated and some New Construction. Located between Los Angeles and San Francisco off 'Highway 101"
Join our interest list and you will be first to be sent an email of NEW LISTINGS..."Most of the time before other Realtors even see them" Call Jim or Jeri (805-542-9774) to arrange a time to preview any of these listings in our Sunset Palisades Neighborhood as well as great schools!...LOCATION MAP
In order to provide the best service possible, we invite you to join our Interest List. We are here to help you through your new home buying process. We are on your team.
Simply answer a few questions about what areas interest you and we will send you information to help you find the perfect new home with absolutely no pressure.
By registering, you will receive updates on all new Listings in the Community and price range you provide us and receive these updates most of the time before other Realtor's even see them.
We will also send you an email to notify you of (Coming Soon) homes before they even hit the market.
Your privacy is very important to us. We will never share your information. Our Mission... is Customer Service.
Please feel free to contact us anytime, we are available and here to help...
Join our...INTEREST LIST
Jim & Jeri LaMarca 805-542-9774
If at any time you wish to unsubscribe, you may do so by using the unsubscribe link provided at the bottom of each email message.